NSGIC Announces Staff Addition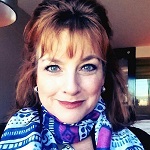 National States Geographic Information Council (NSGIC) announced today that Michelle M. Jones has joined the staff in a newly-created role that spans membership, events management, communications, sponsorship and administration. As manager, membership and communications, Michelle will provide critical support of NSGIC's organizational growth strategies of increasing reach, accelerating impact and building the NSGIC brand.
"Michelle brings extensive experience in planning and executing mission-critical meetings and projects," said Molly Schar, NSGIC executive director. "She has great enthusiasm for the work of NSGIC and our member states. I'm confident Michelle will bolster NSGIC's efforts to provide a robust forum for state-led sharing of best practices and facilitate critical connections across the geospatial ecosystem."
NSGIC's two major meetings – the annual conference held in the fall and mid-year meeting held in the spring – anchor the organization's event calendar. NSGIC members, partners and sponsors participate year-round on joint projects, advocacy initiatives, educational programming and committee work. A recent move to a new online community platform has increased the opportunities for NSGIC stakeholders to engage with one another and collaborate.
"Members and partners can expect to 'see' a lot of Michelle virtually as she takes over the management of our core meetings and programs," said Schar. "We invite you to join us for NSGIC's late September annual conference in Rhode Island, where you can meet Michelle in person."
Share this post: