Partner Spotlight: Hexagon
The Importance of Geospatial Data Intelligence in Times of a Global Pandemic
As the COVID-19 global pandemic keeps the world on edge and uncertainty has sparked historical volatility in the global markets, there has been ample opportunity to reflect on how location intelligence data can aid reaction, response, and recovery in this unprecedented scenario.
Government customers of Hexagon's Geospatial division have used its M.App Enterprise platform to develop and implement dynamic monitoring systems to close the gap between location information and critical operations. These maps and dashboards are empowering officials and citizens to make informed decisions about procuring essential items, tracking local infection rates, proposing countermeasures, and communicating the most effective ways to stay safe.
Aerial imagery from the HxGN Content Program covering the entire United States has been made freely available to government agencies and non-profit organizations managing the COVID-19 outbreak. The imagery can be used to create maps, spatial data products and geo-information for those responding to national emergencies.
With the release of this high-accuracy aerial imagery, Hexagon's hope is to be a key source of information for an effective response by authorities and others working to contain and treat the virus. The exceptionally high accuracy of the aerial data provides detailed views of buildings and objects down to street level, allowing first responders, healthcare departments and GIS professionals to make faster and more informed decisions during emergencies.
Furthermore, clear skies and reduced air traffic have enabled the HxGN Content Program team to make good progress for the 2020 state-wide data collection program. States scheduled for this year's data refresh include California, Texas, Oregon, New Mexico, North Dakota, South Dakota, Nebraska. State GIOs can now contact Hexagon to request higher resolution, 15 cm GSD data collection, for their state.
Additionally, Thermopylae Sciences & Technology, part of Hexagon and a Google Maps Platform partner, has been helping its customers successfully navigate the changing circumstances. Examples include a national food franchise scaling delivery and pickup to new levels; a military agency adapting its mobile app to help on-base personnel find essential items; and a national pet supply brand using location intelligence as their customers transitioned to curbside pickup. Thermopylae has also seen some of its manufacturing customers switching product lines to produce PPE and masks, with one mask supplier generously offering their masks to Thermopylae. In the wake of economic disruption, Thermopylae has been working actively with customers, and with Google, to provide financial and terms support for these difficult times.
This spirit of collaboration can also extend to citizen-government cooperation. Some areas are using Hexagon's Mobile Alert to aid in reducing the burden on critical services during this crisis. Mobile Alert is a cloud-based service that provides crowd-sourced location information to subscribing organizations, such as local governments. Citizens can download and use Mobile Alert on iOS and Android devices for free to send information to authorities, such as locations experiencing a shortage of supplies or where social distancing rules are not being observed.
By offering citizen reporting of non-critical issues using the mobile app, crisis management phone lines are offloaded and thus available for critical life or health issues. It also provides citizens with an opportunity to help their communities. Hexagon is offering free trials and discounted subscriptions of Mobile Alert to local governments and service providers to help communities during this event.
As this extraordinary year advances and the crisis takes its course, we at Hexagon will be working closely with our partners and customers to find new, sustainable ways for how these data sources could be leveraged to augment historical information — as well as providing location intelligence when it subsides to aid in whatever recovery eventually looks like. Hexagon resources are available to support those working to overcome this situation, and, ultimately, we are in this together.
Most importantly, though, we hope that you are in good health and transitioned well into working-from-home environments, just like many in our team. We wish you, your families, and co-workers all the best for the coming months. Feel free to contact us to discuss data and location intelligence needs for COVID-19 response as well as traditional state-level GIS applications.
 The Mobile Alert app can reduce the burden on critical services during the crisis.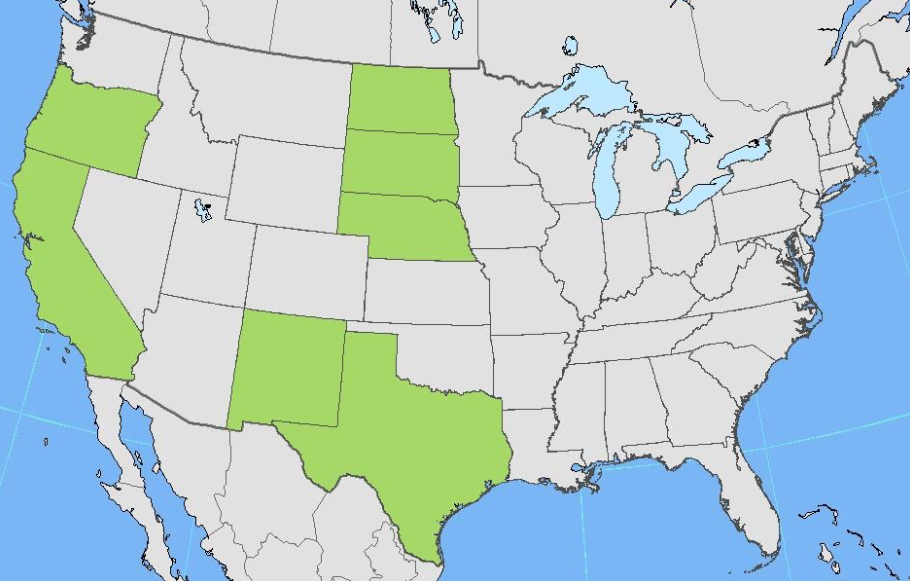 2020 collection states for the HxGN Content Program, close to a third of the contiguous U.S. – reach out to request high-resolution data.
Share this post: